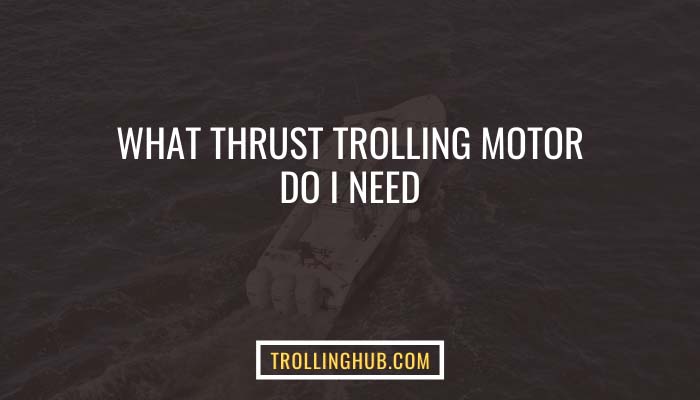 There's no alternative to a boat on a fishing day. For that, the best thing is a trolling motor. But if your motor doesn't have enough thrust, then it's good for nothing, and you'll need a more powerful and robust engine to catch the best fish.
And that's where the right thrust for the trolling motor comes into the scenario. Another advantage of a trolling engine is that it'll stand still if any disturbing fish tries to disturb your boat. However, the vast collection of trolling motors might confuse you as they seem equal in size. 
Now you might think, what thrust trolling motor do I need? Well, there's no exact answer to this question. But some factors help you determine the right thrust of the trolling motor. So, you're at the right place if you want to know how to find the right thrust trolling motor.